People Manager, Employee Experience

Pinnacle Culture Multiplier
Why Is Feeling Heard So Important?
"A company's culture
is the foundation for future innovation. An entrepreneur's job is to build the foundation" -Brian Chesky
Pinnacle's Approach – Culture Multiplier On Questionpro
Pinnacle's culture multiplier on QuestionPro
Pinnacle's Culture Multiplier Makes Sense Because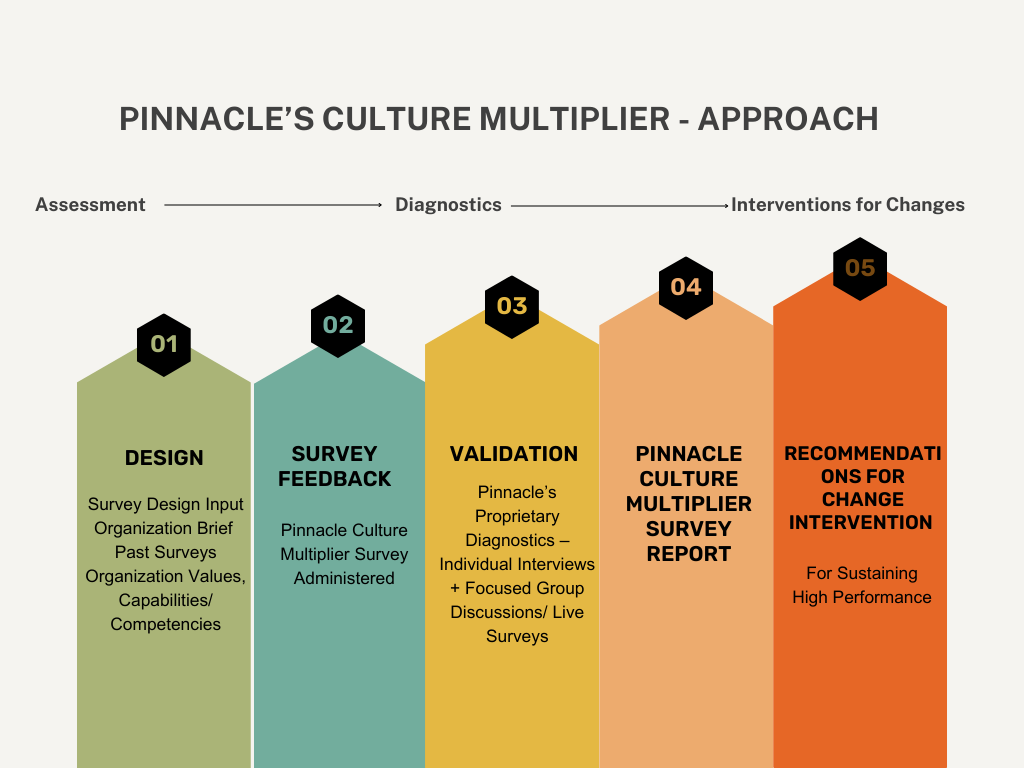 Understand, Reflect and leverage Authentic Leadership
Build Resilience for the New Economy
Develop the Mindsets/ Skillsets for Change and building High-Performance Cultures
Lead to manifest the Knowledge era thinking and manifest Cultures of Contribution
Build Meritocracies and manifest Humanocracies
Human-centric Leadership, Listening and Compassion.